Developing resources in the new year will depend essentially on the same principles, strategies and best practices that have guided us so well in the past. Social distancing realities will certainly place much more emphasis on technology and the new world of virtual fundraising, but the basic building blocks won't change. We need to tell compelling stories, nurture and sustain friendships, profusely express our gratitude, and most importantly, without fear, anxiety or hesitation, ask for the precious gifts of time and money that fuel the noble missions of the nation's 1.5 million non-profits. Our challenge is to get donors to know, like and trust us and make them feel like the most important people in the world. 
Read my recent LinkedIn post
 for a more in-depth discussion of what successful fundraisers will need to do. It is reinforced by the thoughts of an 
Eskin Fundraising Training "Brain Trust"
 — wisdom contributed by several of my most cherished mentors and philanthropic sages who have, over the past year, generously shared their valuable time in our webinars, newsletter, and writing projects.
Based on a nationwide survey conducted in September, 
Classy
 highlights details around donor motivations and how they've given this year, the issues that drew the most support, and Americans' plans to give in the future. Despite the COVID-19 pandemic and the fact that nearly 13 million people are still unemployed, almost a quarter of respondents (24%) said the pandemic has caused them to give more this year in comparison to last year. The report also brought to light that essential workers, who are already giving so much of themselves to support societal needs, are giving even more through donations to causes they care about. Respondents who identified as essential workers (33%) were more likely than nonessential workers (22%) to say that they plan to give more as a result of the COVID-19 pandemic. They were also more likely than nonessential workers to donate to social justice causes (57% vs. 41%). Additional key findings:
*COVID-19 is fueling charitable giving. Two in five Americans (39%) say that they definitely or probably will give more to non-profits in 2020 than they did in 2019.
*Health causes ranked ahead of disaster relief and education for the first time. Health causes rose to the top, ahead of disaster relief, which was the number one cause that Americans supported in 2018 and 2019.
*The fight against social justice is introducing new donors to racial equality causes. Forty-two percent of survey respondents said they had donated or planned to donate to social justice causes in 2020, with a majority of respondents noting that they are giving for the first time. Over half (58%) said that 2020 was the first year they had ever donated to this type of cause.
*With cancelled in-person events, virtual fundraising events became an effective means of generating attention and donations. This year's survey data shows that nearly one-third of Americans (30%) said they have supported or participated in a virtual charity event since the beginning of the COVID-19 pandemic. Of those, the majority (60%) said they actually donated and/or raised more in the virtual environment than they have for past in-person events. 
We're very excited about the special guest who will be joining us for our December 2nd webinar, 4 to 5 p.m., Central time: Harvey Najim, Founder of the Najim Charitable Foundation, and one of our region's most visionary and dynamic philanthropic leaders. Since 2007, between his personal and foundation philanthropy, he has provided approximately $140 million to charities and non-profits. And he has no plans to slow down. He is committed to contributing another $250 million to good causes over the next 10 years. One of the bonuses is that Harvey's enormous impact doesn't stop with his financial gifts. He is a true partner with non-profits in program implementation and ensuring the strongest possible results are achieved with gift dollars to help those in need. During this webinar, Harvey wants to hear directly from non-profit leaders, both staff and board members, about your experiences during 2020: What's worked, what hasn't, collaboration with other non-profits, and questions you have. As long as I've known Harvey, he enjoys candid input from non-profit leaders addressing "what keeps you up at night?" We're making only one request: This webinar is an ask-free zone! You may bring up virtually any subject, but you absolutely cannot solicit gifts. You'll also be invited to come on camera and speak to Harvey if you wish. In the spirit of our learning community, we will invite other webinar participants to share their thinking on the questions being raised. We're planning on a fast pace to enable as many non-profit leaders as possible to join us and share their perspectives. This will be the 4th time that Harvey has joined us to speak to the non-profit sector either through in-person workshops or webinars. The webinar is free, but you must register here.
Continuous Webinar Improvement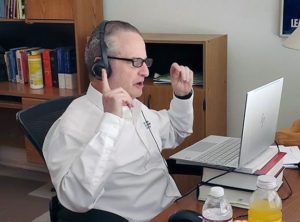 We just held our 33rd webinar of the year, and while it was far from perfect, it was infinitely better than the first one. Much of the credit goes to our fantastic producer, John Largent, CEO, GameDay Media. He has become like a family member. We continue to grow and benefit from the great suggestions and ideas from everyone who comprises our learning community. It's time to plan webinars for 2021. We have high hopes to continue to achieve stronger audience interaction and engagement while learning from many of the most accomplished and respected experts in disciplines related to successful resource development. Please take a few minutes to complete this survey and share your best thinking on how we can most effectively serve non-profit leaders.
A Piplsay survey shows 59% of U.S. adults believe in the concept of GivingTuesday, a global generosity movement, that will be celebrated this year on December 1st. It also found that 62% of all respondents intend to participate in one way or another, despite the socio-economic challenges posed by the ongoing coronavirus pandemic. Thirty-four percent of respondents said they'd contribute more this year than in previous years, while another 35% said their contributions would remain the same. Asked who they be donating to this year, 37% indicated a preference for a small local charity, while just 17% indicated a preference for a large national or global non-profit. As for a preferred charitable cause, 24% said they'd contribute around food and shelter; 15% indicated childrens/youth (rights/health/education); 12% said health and safety; 11% said animals and wildlife; 9% said religion. Forty-six percent of those donating said they would eschew the non-profit route: 24% said they would donate directly to vulnerable individuals or small businesses, while 22% said they would donate to frontline workers or associated groups.
Amazon founder Jeff Bezos, the world's richest man, has announced the first round of grantees from his "Earth Fund," which has committed to ultimately channel $10 billion to climate change-related causes and groups. In this first crop, 16 organizations will receive a total of $791 million, making Bezos the world's biggest backer of climate activism. In one day, he single-handedly boosted the total amount of climate-related philanthropic funding available in the U.S. by around 11%. But the list of recipients is raising some objections — both because of its potential to greenwash Amazon's own climate accountability, and because it significantly favors well-funded Beltway institutions over grassroots groups that arguably need the money more. The organizations represented in the investments all have solid reputations for climate activism: The largest individual grants will go to top Washington D.C. environmental groups, including the World Resources Institute (WRI), Environmental Defense Fund (EDF), and Natural Resources Defense Council (NRDC). But that list of familiar organizations is also, according to critics, precisely the problem.
An Association of Fundraising Professionals' (AFP) first Fundraising Confidence Survey indicates that fundraisers are generally confident about their fundraising success over the final three months and reaching their year-end goals, but they are less optimistic about raising more funds in 2020 compared to 2019. Respondents were also asked to indicate in which areas they were going to increase their fundraising efforts over the next three months, six months, and 12 months. Donor retention and stewardship remained the most popular area over all three time frames, averaging 60%. Direct mail was the second most popular choice over the next three months (58%) but was chosen by just 36% percent of respondents as a priority over the next six months, and by just 35% over the next 12 months. Online/email solicitations followed a similar pattern, chosen by 54% as a priority over the next three months, but dropped to 46% over six months and 41% over 12 months. Conversely, major gifts were chosen as a priority by 48% of respondents over the next three months but became more popular over six months and 12 months (62% each time). In-person events were chosen by just 5% of respondents as a priority over three months but became more important when considering the next 12 months (24%).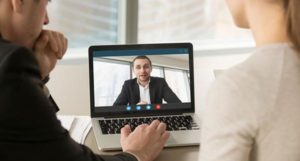 Here's good news for smaller non-profits on limited budgets. There are plenty of prudent low-cost tactics that can yield big returns. They mix the best of high-tech and high-touch strategies. They can be easily conducted remotely by the many fundraisers who are being forced to work from home. Our thanks to our friends at Candid for publishing my article highlighting 10 such low-cost/high-impact fundraising activities. We hope you can put these to work quickly and effectively.
The Center for Effective Philanthropy finds as the COVID-19 pandemic continues to exacerbate longstanding structural inequities based on race, many foundation leaders are making significant changes to their organization's policies and practices, Based on survey responses from 236 foundations — including 170 signatories to a pledge hosted by the Council on Foundations to act with "fierce urgency to support our non-profit partners, as well as the people and communities hit hardest by the impacts of COVID-19" — and interviews with 41 foundation leaders, the report examines how foundations are responding to this year's linked COVID and racial justice crises. The most common changes enacted by foundations include the loosening or elimination of grant restrictions (66%), the loosening of grantee requirements (64%), converting as many new grants as possible into unrestricted funding (57% ), and contributing to emergency funds (52% ) — changes that many foundations said they were planning to implement pre-pandemic but have moved forward on an accelerated basis as a result of the virus. The survey also found that, as of July and August, 72% of survey respondents said they had increased or would increase their 2020 grantmaking above what they had previously budgeted, with 41% of them saying the increase would be 10% or less.
On the Bookshelf: Believe in People
One of America's most successful entrepreneurs, businessman and philanthropist Charles Koch, in his new book, Believe in People, provides a surprising take on how you can help tackle the really big problems in society. People are looking for a better way. Towering barriers are holding millions of people back, and the institutions that should help everyone rise are not doing the job. Crumbling communities. One-size fits all education. Businesses that rig the economy. Public policy that stifles opportunity and emboldens the extremes. As a result, this country is quickly heading toward a two-tiered society. Today's challenges call for nothing short of a paradigm shift — away from a top-down approach that sees people as problems to be managed, toward bottom-up solutions that empower everyone to realize their potential and foster a more inclusive society. Such a shift starts by asking: What would it mean to truly believe? Koch has devoted his life to answering that question. Learn what he's discovered during his 60-year career to help you apply the principles of empowerment in your life, in your business.
Giving Thanks to Mom and Dad
There are no two people I owe more to than my parents, David and Charlotte Eskin, who shaped and influenced me more than anyone else (and I will modestly say for the better). It's not easy but, this is to distill the most important lessons I learned from each of them. From my father, who passed away way too early at age 71 in 1991, it was the amazing way he genuinely enjoyed the success of everyone he knew. And I'm talking far beyond family. He loved bragging about all the people with whom he came in regular contact. My lifelong friend, Chuck Pozner, who went from firefighter to doctor, Harvard Medical School faculty and pioneer in medical simulation, referred to him as chairman of his fan club. My mother, who passed away at a very young 93 in 2016, forever embraced the spirit of youth and adventure. She loved making new friends, trying new restaurants, new hobbies and anything else new. She made a complete mockery of growing old, and until the last month of her life was going to Zumba classes three times a week. The photo shows them in 1971.
Gallup's 
Global Emotions Report tracks a fundamental element of the human experience: emotion. Globally, how people feel is a powerful force. It can forge the destiny of a nation or just the shape of a day. This year we discover how the world was feeling on the cusp of the COVID-19 crisis and how some countries have felt during the pandemic. The U.S., for instance, has seen a considerable spike in sadness in 2020. The Positive Experience Index score is the mean of all valid affirmative responses to these items multiplied by 100. Country-level index scores range from zero to 100. Higher scores indicate that positive emotions are more pervasive in a country. These scores strongly relate to people's perceptions about their living standards, personal freedoms and the presence of social networks. Match the following countries with their respective scores to answer this question. Answers are at the bottom of this page.
1. China                                a. 45
2. Ethiopia                           b. 48
3. Lebanon                           c. 54
4. Panama                            d. 81
5. Turkey                              e. 85
Stratagems is published monthly by Jim Eskin, Founder of Eskin Fundraising Training, LLC. We offer workshops and customized training sessions for board members, staff and volunteers of non-profit organizations of all kinds and sizes. For details about our services and information, or to find out how to schedule a training session for your organization, visit our website. Follow our events on Facebook, and read more articles about philanthropy on our LinkedIn page.
TO ORDER A COPY OF JIM ESKIN'S BOOK, 10 SIMPLE FUNDRAISING LESSONS, CLICK HERE.
Jim Eskin, Founder
Eskin Fundraising Training
Email: [email protected]
Cell: 210.415.3748
www.eskinfundraisingtraining.com
ANSWERS TO THIS MONTH'S QUIZ: 1=d, 2=c, 3=a, 4=e, 5=b