When Dr. Martin Luther King stood in front of the Lincoln Memorial on August 28,1963, he inspired America to get on the right side of history not by saying "I have a strategic plan." He proclaimed, "I have a dream!" Dreams are at the heart of good works. American philanthropy and our non-profit sector have been tested like never before. We all can and should be proud of the wondrous way philanthropy and the non-profit sector have responded to meet the challenge. Our work continues. And all the glorious dreams of the 1.5 million non-profits in the U.S. can and should continue to resonate even stronger. This is nothing less than a superpower. The passion, commitment and leadership of non-profit leaders to touch, improve and save more lives, especially during these times of such profound needs is awesome. Keep on dreaming! Dr. King would be proud.
We're not close to closing the books on 2020, but the preliminary data continues to look very encouraging. The Fundraising Effectiveness Project (FEP) reports that charitable giving grew by 7.6% during the first nine months of 2020 compared to the same time period in 2019. FEP is the provider of the Growth in Giving Database, the world's largest publicly available database of actual donations to nonprofits in the U.S. and Canada. The 3rd quarter marks the second consecutive quarter of strong growth in giving. The FEP 2nd Quarter Report found giving at the halfway point in 2020 ahead of the 2019 pace by 7.5%, so the growth in the 3rd quarter continues the upward trend. The increases are especially notable given that at the close of the 1st quarter, 2020 giving was down by 6% compared to 2019.  The rate of growth in the overall number of donors slowed a little in the 3rd quarter (from 7.2% after the 2nd quarter to 6% after the 3rd quarter compared to 2019). The increase in donors is led by the number of new donors, up 11.7% compared to 2019. The only area of significant decline is in new repeat donors — donors who gave for the first time to a charity in 2019 but haven't given again to the same charity in 2020 so far — down 10.3%. 
We bet you have plenty suggestions on how the world's new richest man can give his money away. Elon Musk lays claim to the biggest net worth ever recorded: $209.3 billion! What he does with it will be closely watched. Judging by Twitter, the Tesla Inc. co-founder's preferred medium of communication, philanthropy is on his mind. One of his first reactions on becoming the wealthiest human — after an initial shrug — was to solicit advice on how to give it away. Musk, 49, is a philanthropy neophyte compared with those he just leapfrogged on the Bloomberg Billionaires Index of the world's 500 wealthiest people. Despite signing the Giving Pledge initiative that urges the ultra-wealthy to donate at least half their fortunes, Musk has done relatively little publicly in the way of charity. He's donated more than $257 million to the Musk Foundation — equivalent to about 0.1% of his current net worth — which in turn distributed $65 million between 2016 and 2018 to about 200 nonprofits, according to an analysis by Quartz.
First Million-Dollar Gifts
If I suddenly paid you $1 million for your house, that's what it would be worth. It's the same in fundraising. As soon as a non-profit of any size and from any sector receives a million-dollar gift, it moves up to the elite status where donors like to give leadership gifts. I've been there for first million-dollar gifts, and it's hard to top the excitement, and also the awesome momentum it provides in leveraging other leadership gifts. It's a genuine game-changer. That's why we can't wait until January 27th webinar on First Million-Dollar Gifts. We'll be featuring our longtime and good friend, Marv LeRoy, President and Founder of the Institute for Philanthropic Excellence. The U.S. now boasts about 20 million millionaires. The groundbreaking book The Millionaire Next Door reminded us that most of the truly wealthy in this country don't live in Beverly Hills or on Park Avenue — they live next door. Far from being showy, they live below their means. Join our interactive discussion of how to build the pipeline that culminates in first and next million-dollar gifts. The webinar is free, but you must register here.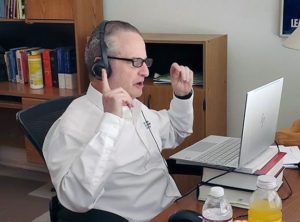 We plan to provide non-profit leaders a broad spectrum of timely content to help accomplish more with less and be prepared for financial, communications and organizational challenges on the horizon. It's exciting to team up with some of the most accomplished leaders in their respective disciplines. We love embracing the learning community model with webinar attendees enjoying heightened opportunities to express question and opinions and to interact with each other. Keeping to the Wednesday 4 to 5 p.m. Central time spot, our lineup already includes:
February 3: Path to Partnership, Marta Brockmeyer, Ph.D., Facilitating Nonprofit Success 
February 10: What Gets News Coverage, What Doesn't, Charlotte-Anne Lucas, Executive Director, NOWCastSA
February 17: Board Engagement in Fundraising, Brian Saber, President, Asking Matters
February 24: Power of Planned Giving, Patrick Schmitt, Co-Founder & Co-CEO, FreeWill
March 3: Philanthropy: Everybody Wins featuring Bruce DeBoskey, Founder & President, The DeBoskey Group
March 10: Running Meetings on Time, featuring Dona Liston, Owner, Lambermont Events
March 17: Managing Up, featuring Barbara A. F. Greene, Founder and CEO, Greene and Associates, Inc.
March 24: Founder's Syndrome, featuring Barbara Radnofsky, Founder, Radnofsky Mediation Services 
March 31: Million-Dollar Pipeline, Abbie J. von Schlegell, CFRE FAFP, Principal, a. von schegell & co
April 7: Promoting Racial Harmony, Lionel Sosa, CEO, Yes! Our Kids Can
April 14: Computer Savvy at Home, Lee Robin, Founder, Computer NERDZ!
April 21: Do's and Don'ts of Virtual Communication, Mary Ullmann Japhet, Founder, Japhet Media
April 28: Monthly Means More Money, Erica Waasdorp President, A Direct Solution
Watch for invitations the Friday before each webinar and make plans to join us to enrich the learning experience. We'll continue sharing recordings and sides online after each session. Make sure your colleagues have 
signed up
 to receive our newsletter and webinar invitations.
The Global Trends in Giving Report, sponsored by 
Funraise
 and produced by Nonprofit Tech for Good, is a biennial research project that seeks to gain a better understanding of how donors prefer to give and engage with their favorite causes and charitable organizations. From the 3rd edition, here are the Top 5 2020 key findings for Canada and U.S.:
1. 57% of donors are enrolled in a recurring giving program, up from 46% in 2018: 94% prefer to give monthly, 3% weekly, 2% annually, and 1% quarterly.
2. Email continues to grow in its power to impact donors: 33% say that email is the communication tool that most inspires them to give, up from 31% in 2018.
3. Only 18% say that social media is the most inspiring, down from 25% in 2018. However, Facebook and Instagram fundraising tools are increasingly powerful: 40% have donated through Facebook, 12% through Instagram.
4. 34% of donors give through crowdfunding and 10% create peer-to-peer-fundraising campaigns, down from 36% and 16%, respectively.
5. 33% donate to non-profits located outside of their country of residence. The top 5 countries are Australia (8%), India (7%), Israel (6%), United Kingdom (6%), and Kenya (5%).
We continue to see an enormous surge in estate planning. The rule of thumb still applies: Donors can give gifts many times larger through their estates than from income and assets. If you still need to be convinced, consider these seven powerful factoids furnished by 
Lisa Sargent Communications
:
1. The opportunity is massive: 44% of non-profits still don't focus any fundraising/gift nurturing on gifts in wills or estate gifts. And yet … more than 85% of all planned gifts are made via a will or a trust, meaning charitable bequests.
2. The average size of a charitable bequest is between $37,000 and $78,360 (depending on the study). And nearly two out of every 10 wills include more than one bequest.
3. If you think a charitable bequest will decrease annual gifts, think again. After making an estate gift, a donor's annual gifts increase by more than 75%, on average, in following years.
4. Don't stop for coronavirus. In August 2020, will-making website FreeWill saw a 295.21% increase in charitable bequests made over the same month in 2019.
5. As of 2017, giving by bequest accounted for 9% of all charitable donations, or $35.7 billion, an increase of $12.3 billion over 2012.
6. Get busy now. Russell James, Professor at Texas Tech University, estimates that without non-profits working to encourage planned gifts, as much as 90% of donor mortality (the big generational wealth transfer everyone's waiting for) will "simply result in lost current giving."
7. Don't stop. A 20-year study shows that donor life events dictate when a bequest will be added, and you need to be top of mind. For nearly seven out of 10 donors in the study, adding a charitable bequest happened within the final five years before passing.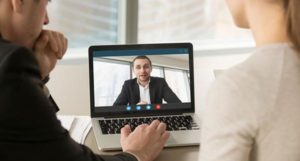 Research estimates that it costs ten times more to acquire a new customer or donor than it does to keep a current one. The lesson couldn't be clearer: Hold on to current donors. Fundraising can borrow an effective tactic from the HR world. Stay interviews (opposite of exit interviews) are a great way to boost the morale of staff and improve organizational effectiveness, and for those of us in the business of managing relationships with external stakeholders, they can also be used to great effect with donors and funders. If you've been involved with a capital or other large-scale campaign, you may have heard these types of inquiries referred to as "discovery" questions. Here are a few examples of effective questions suggested by 
Kinder Institute for Urban Research
 at 
Rice University
:
* Why do you support our organization? 
* What do you like most about engaging with our organization? 
* What might you suggest we improve at our organization? 
* What might make the time you spend with our organization more meaningful? 
* How do you prefer to be recognized? 
* Who do you see as our biggest competitor(s) and/or potential collaborator/partner? 
In addition to unprecedented and pivot, we're beginning to hear K-shaped recovery over and over again. For those of you who would benefit from a short course on the subject, here's a quickie explanation from our friends at 
Investopedia
. A K-shaped recovery occurs when, following a recession, different parts of the economy recover at different rates, times, or magnitudes. This is in contrast to an even, uniform recovery across sectors, industries, or groups of people. A K-shaped recovery leads to changes in the structure of the economy or the broader society as economic outcomes and relations are fundamentally changed before and after the recession. This type of recovery is called K-shaped because, when charted together, the paths of different parts of the economy may diverge, resembling the two arms of the Roman letter "K."
In 2020/21, we're seeing industries that are on the upper curve led by technology, large corporations, governments, and public utilities. While these are industries that may bounce back faster than the rest, the industries on the lower curve, that are suffering the fallout from the COVID-19 pandemic, are the travel, entertainment, hospitality and food services industries. It's also a scenario where big-box retail and Wall Street banks benefit and mom-and-pop shops and restaurants and other service profession workers lag. However, there is a way for businesses in most sectors, even those on the lower curve, to find a way to thrive — leveraging digital. 
On the Bookshelf: Surprising Gift of Doubt
We can't wait to read the latest book from one of the true leaders in our profession (and such a nice human being) with whom we were so proud to partner on a webinar — Concord Leadership Group Founder Marc A. Pitman — who coaches clients to lead their teams with more effectiveness and less stress. In The Surprising Gift of Doubt, he not only shows you how to conquer your imposter syndrome, but actually harness these uncomfortable feelings to develop a rare level of leadership mastery. In fact, that inner doubt you're wrestling with is a signal that you are on the verge of greatness. Through the same assessments, exercises and self-management tools Pitman uses to help his executive clients achieve their leadership dreams, you'll learn to: identify your inherent and learned abilities and apply them most effectively; use stories to amplify your natural leadership strengths; set career and life goals that fuel your leadership objectives; and develop a unique style of leading to heighten your performance and the engagement of your team.
There's no doubt that successful fundraisers need to be likeable. A fascinating article in 
Southern Living
 on 10 Habits of Extremely Likeable People provides insights that you can apply right now to your style and approach to dealing with your donors. Here's the list:
*Greet the world with a smile on your face.
*Ask questions.
*Be consistent.
*Remember names and use them.
*Put the phone away.
*Keep an open mind and don't pass judgment.
*Be authentic.
*Be kind and generous.
*Be accountable for mistakes.
*Send thank you notes.
I love this list. Plus, doing all of these will also simply make you a better person leading a more fulfilling life.  
Quiz: Inaugural Addresses
Soon Joseph R. Biden, Jr. will be sworn in as our 46th President. Due to health and security concerns, it will be an inauguration like none before it. Still, we will hear his inaugural address. The average length of a Presidential inaugural address is 2,337 words. Match the following Presidents with the number of words of their respective inaugural address to answer this question. Answers are at the bottom of this page.
1. William Henry Harrison 1841   a. 135
2. JFK 1961                                       b. 1,431
3. Lincoln 1861                                  c. 2,427
4. Reagan 1981                                  d. 3,672
5. Washington 1793                          e. 8,460
Stratagems is published monthly by Jim Eskin, Founder of Eskin Fundraising Training, LLC. We offer workshops and customized training sessions for board members, staff and volunteers of non-profit organizations of all kinds and sizes. For details about our services and information, or to find out how to schedule a training session for your organization, visit our website. Follow our events on Facebook, and read more articles about philanthropy on our LinkedIn page.
TO ORDER A COPY OF JIM ESKIN'S BOOK, 10 SIMPLE FUNDRAISING LESSONS, CLICK HERE.
Jim Eskin, Founder
Eskin Fundraising Training
Email: [email protected]
Cell: 210.415.3748
www.eskinfundraisingtraining.com
ANSWERS TO THIS MONTH'S QUIZ: 1=e, 2=b, 3=d 4=c, 5=a