Our summer Non-Profit Empowerment webinar series couldn't have ended on a higher note! Leaders from non-profits receiving transformational grants from MacKenzie Scott/Dan Jewett shared personal and powerful perspectives on the experience and how they're expanding the commitment to their noble missions. Being on the receiving end of these amazing grants was not serendipity. They earned them for sustained leadership in meeting the needs and challenges of under-served populations and opening doors of new opportunities and possibilities. The San Antonio area was very fortunate to receive more than $100 million in unrestricted funding from Scott/Jewett. While their stories differed, non-profit leaders were all overcome with enormous emotion when they learned unrestricted grant monies were coming their way. They all echoed that other non-profits shouldn't waste time trying to figure out how to get on magical lists and Scott/Jewett grant making radar — and instead continue to live their missions. Participating non-profit leaders included: Karl Miller-Lugo, Vice President, Development & Alumni Relations, University of Texas at San Antonio ($40 million); Kim Lubel, Immediate Past Chair, Board of Directors, United Way of San Antonio and Bexar County ($20 million); Dr. Robert Garza, President, Palo Alto College ($20 million); Ken Slavin, Director of Marketing and Strategic Communications, San Antonio College ($15 million); Dan Yoxall, Vice President of Community Relations and Development, Lift Fund ($10 million); Eric Cooper, President & CEO, San Antonio Food Bank (undisclosed amount). The San Antonio area and indeed the entire nation is deeply indebted to Scott/Jewett for their philanthropic vision, leadership and inspiration. Here's a replay of this uplifting webinar.
Fueled by growth of our learning community in both numbers and geography, we are excited to announce the following webinars and subject matter experts for Fall/Winter 2021. Generally, webinar invitations are sent to those in our Constant Contact database the Friday before the webinar scheduled for the following Wednesday. Due to the growing interest in webinars, we have doubled the participation level from 100 to 200.
Here's the upcoming schedule:
September 8th: What Have We Learned?, Laura Fredricks, The Expert on the ASK
September 22nd: Charitable vs. Political Fundraising, Panel of Experts who have raised money in both fields, including two former Members of the U.S. Congress
October 6th: Leaky Bucket Fundraising Assessment, Ellen Bristol, Bristol Strategy Group
October 20th: Best Storyteller in Texas: The Hon. Kent Hance, Chancellor Emeritus, Texas Tech University System
November 3rd: Effective and Efficient Advancement Teams, Sally Bryant, President and CEO, BRYANT Group
November 17th: Year-End Push, Ali Sterling, Founder, Ali Sterling Philanthropy
December 1st: Creative Ways to Express Thanks, Melissa Vela-Williamson, APR, Founder, MVW Communications
December 15th: The Joy of Giving, Marcy Heim, Principal, The Artful Asker
December 29th: Making A Difference, Reports on innovative new non-profit projects across the country
In our learning community approach, every voice is welcome and aggregate knowledge is improved by everyone adding their voice, wisdom and experience. If you know of friends and colleagues who would like to join our learning community please have them 
sign up here
.
A new survey echoes other recent reports that have found donors expect to keep contributing at high levels in the year ahead. Fifty-three percent of respondents to the latest Burk Donor Survey said their 2021 giving would keep pace with 2020. More than a quarter said they expected to give even more this year, and of those, 38% were motivated by the continuing public-health emergency, 27% by calls for racial justice, and nearly a quarter by election issues and voter rights. More than half of respondents — 56% — said they gave a larger sum to charity in 2020 than in 2019. By contrast, just 37% of respondents to an earlier survey said they gave more in 2019 than in 2018. Donors' motivation last year was clear: Nearly three-quarters increased their giving because of the pandemic. While donors' plans for 2021 are positive, Burk warns fundraisers not to be complacent. and that donors can't sustain an emergency mentality forever.
Association of Fundraising Professionals' (AFP) 3rd Fundraising Confidence Survey indicates that confidence is growing about the current giving environment and reaching goals in 2021. The survey asked 14 questions about how optimistic fundraisers are in various aspects of their work and what they see ahead in terms of trends and challenges. The survey was conducted in early April 2021, while the first two surveys were conducted in September and December of 2020. When asked how optimistic they were about reaching their annual fundraising goals (on a scale of 1-10 with 1 being "least optimistic" and 10 being "most optimistic"), fundraisers grew in optimism from 6.52 in September 2020 to 6.98 in December 2020 to 7.60 in April 2021. Fundraisers are also increasingly confident about raising more money in 2021 than 2020 — the confidence level is currently 6.46. That figure is higher than either confidence level from the previous year's surveys — 4.89 in September 2020 and 5.47 in December 2020. Fundraisers also remain optimistic about donor receptivity to their fundraising communications. The current confidence level is 7.27, down slightly from a confidence level of 7.38 in December 2020, at the height of the "giving season" — the last three months of the year when there's a significant amount of charitable giving. The confidence level in donor receptivity started at 6.47 in September 2020. 
Keys to Raising More Money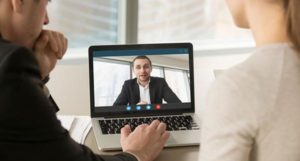 Over the past year, non-profits and fundraisers in particular have adapted amazingly well to radically different conditions for nurturing relationships and raising money. Last year the operative word was "pivot." This year it is "hybrid." Successful fundraisers have always embraced the spirit of social entrepreneurs open to new ideas and better ways of doing business. Our thanks to Candid Learning for featuring our recent guest essay on raising more money in and beyond 2021
It was a treat during a recent webinar to hear Ron Sellers, President of 
Grey Matter Research & Consulting
, present highlights from three decades of working with donor-supported organizations and hundreds of research studies on fascinating insights, lessons, and exclusive research essential to fundraising success. Key take-aways:
(1) Your overhead ratio is probably far less important to your donors than you think it is.
(2) Most of "your donors" are not "your donors" as much as you think they are.
(3) Organizations often like to see donors in categories (e.g., "These are religious donors" or "These are proven medical donors"), but much donor behavior resists easy categorization.
(4) Your brand is being built on a daily basis: The only question is whether you're making it happen strategically or letting it happen haphazardly.
(5) Many smaller organizations don't believe they can compete against the big brands. They're right — if they're trying to compete directly at the same game.
(6) Giving is both emotional and rational: The key to success is communicating effectively on both levels.
It was so startling and encouraging to see the transformational grants made by MacKenzie Scott and Dan Jewett be unrestricted with no strings attached. We also saw several foundations, including MacArthur Foundation and Ford Foundation, provide more unrestricted funding. Hopefully this will spark more momentum to make unrestricted gifts. Just what does unrestricted mean? Here are wise insights from Pamala Wiepking and Genevieve Shaker, scholars at the Lilly Family School of Philanthropy. Unrestricted funds are grants or donations non-profits get to spend any way they believe is appropriate to further their mission. I like thinking that one unrestricted dollar is worth two restrictive dollars. Unrestricted funding can also come with some limitations. Donors might, for example, designate the money for operating expenses like rent or to help strengthen the organization through support for leadership development. The Center for Effective Philanthropy estimates that only about 20% of U.S. funding for non-profits has any degree of flexibility. More often, non-profits get money for a specific project in exchange for agreeing to several conditions and a specific timeframe. For example, someone might give a museum or a hospital $20 million to spend on building a new wing within three years.
In good times and not so good times, the key to fundraising success lies in the pro-active engagement of donors and prospects. Any opportunity to interact with a donor is a chance to strengthen your relationship with them, which could organically result in more donations. Our thanks to our friends at 
UST
 for highlighting these four smart strategies:
(1) Create personal and genuine messaging.
(2) Utilize the benefits of software. 
(3) Offer and implement a Membership Program.
(4) Create a text communication option. 
UST emphasizes that looking for opportunities to engage with your donors authentically and honestly will go a long way in ensuring donors donate time and time again. Take the time to deeply understand why the donor supports you and deliver on their expectations. Start seeing a donation as a part of an ongoing relationship, not a one-off business transaction. This way, you begin to deepen relationships with people that support what you do, rather than treating them as just donors. Show gratitude to your donors, invite them to engage in other ways than donating, share with them why they matter, and get to know them on a more personal level. So, make their days brighter and the future of your non-profit brighter by consistently and creatively embracing engagement practices
For the 2nd year in a row, Independent Sector has published original findings on trust in civil society from a research study conducted in partnership with Edelman Data & Intelligence. The 2021 Independent Sector Trust in Civil Society survey finds, overall, that trust across all institutions is declining, but a majority of Americans remain confident in the ability of the non-profit and philanthropic sector to strengthen U.S. society. Specifically, the survey reveals increased confidence (84% in 2021) in the ability of non-profits to strengthen society, and that Americans support non-profits in helping the most vulnerable, making change, and setting a good example for others. Confidence also increased in philanthropy (65% in 2021) among Americans. On the question of trusting non-profits and philanthropy (corporations, private foundations, and high-net worth individuals) to do what is right, the non-profit trust level stayed relatively the same at 45% in 2021, with trust in philanthropy dropping 4% in 2021.
On Bookshelf: You're Invited
Regardless of what you want to accomplish, from growing your business, creating a great company culture, championing a social cause, or affecting your habits, you can't do it alone. The people around you define your success (whatever that means for you) and they have the potential to change the course of your life. That's what You're Invited is about: The most universal strategy for success is creating meaningful connections with those who can impact you, your life, and the things you care about. But how do you make those connections and build trust quickly? What do you do if you're introverted or hate networking? Behavioral scientist Jon Levy had no money, reputation or status, but was able to convince groups of Nobel Laureates, Olympians, celebrities, Fortune 500 executives, and even an occasional princess to not only give him advice, but cook him dinner, wash his dishes, sweep his floors, and then thank him for the experience. The goal of his gatherings, much like this book, was not networking, but to build meaningful and lasting relationships. This private community based around the dinner experience became known as "The Influencers," named for the member's success and industry influence. Since its inception more than a decade ago, The Influencers has grown into the largest private group of its kind worldwide, with a thriving community both in person and through digital experiences. In You're Invited, Levy guides readers through the art and science of creating deep and meaningful connections with anyone, regardless of their stature or celebrity, and demonstrates how we develop influence, gain trust, and build community so that we can impact our communities and achieve what's important to us. We are in conversation with Mr. Levy to schedule him to be a subject matter expert in our webinar series.
In a recent Harris Poll survey conducted for Fast Company, many Americans are feeling the squeeze of a growing wealth gap. It finds a majority of Americans (54%) have a bleak outlook on their own prosperity compared to their parents. And it only becomes bleaker the further down the economic scale you look. Sixty-three percent of low-income Americans and 58% of working-class Americans believe their generation will not be better off than their parents. The growing income gap is palpable, but the future looks rosier for the upper middle class. Across social classes, people mostly agree that there is a growing income gap in the U.S., with 84% agreeing overall. And it's also an opinion shared across classes: 81% of lower-class (both low-income and working class), and 86% of middle class (both upper and lower) sense the gap.
Quiz: Largest U.S. Charities
Big does have its advantages, especially in name recognition, but that doesn't mean small and mid-size charities can't compete. In fact, 88% of America's some 1.5 million non-profits have annual revenues of $500,000 or less. But let's see how well you know the largest charities. Match the following charities with their total revenues as tracked by Forbes. Answers are at the bottom of this page.
1. Feed America                                a. $2 billion
2. Habitat for Humanity                    b. $2.2 billion
 3. Salvation Army                             c. $2.8 billion
 4. St. Jude's                                     d. $3.3 billion
 5. United Way Worldwide               e. $4.1 billion
Stratagems is published monthly by Jim Eskin, Founder of Eskin Fundraising Training, LLC. We offer workshops and customized training sessions for board members, staff and volunteers of non-profit organizations of all kinds and sizes. For details about our services and information, or to find out how to schedule a training session for your organization, visit our website. Follow our events on Facebook, and read more articles about philanthropy on our LinkedIn page.
Jim Eskin, Founder
Eskin Fundraising Training
Email: [email protected]
Cell: 210.415.3748
www.eskinfundraisingtraining.com
ANSWERS TO THIS MONTH'S QUIZ:  1=c, 2=a, 3=d, 4=b, 5=e